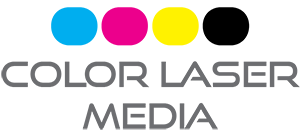 QM-HERCULES-MG: Matte/Gloss PET
This bright white polyester film coated 2 sides is ideal for high quality digital
print. The rich white coating allows you to both flexo print and digital print
a high color gamut. This sheet can also be printed on a UV forms press and
die cut to make plastic ID cards, hang tags, key fobs, etc. The combination
matte/gloss allows for versality to achieve the look and feel your customer
is looking for. The matte side is for toner or UV inkjet only.
Benefits:
Ultra Tear Resistant
Perforation Friendly
Water Resistant
Semi-Rigid
Great for High Moisture Areas
Applications:
Shelf Strips
Wobblers
Hanging Signage
Business Cards
SURFACE FINISH: Matte/Gloss
MELTING POINT: 500° F
BASE WEIGHT: 290 GSM +/- 10%
CALIPER: 8 MIL +/- 1 & 10 MIL +/- 1
BRIGHTNESS: 80 (ISO Blue Whiteness)
WHITENESS 82 (CIE Ganz)
GLOSS MEASUREMENT: Matte Side 4 +/- 10% Gloss Side 30 +/- 10%
OPACITY: 90
DURABILITY: Indoor: Up to 1 year Outdoor: Up to 6 months
SHEET SIZES: 12 x18 in. 13 x19 in. Special Order Sizes Available
PRINT SIDE: Double Side Printable
INK RECOMMENDATIONS: COLOR LASER, DIGITAL PRESS, OFFSET, FLEXO, INDIGO, UV