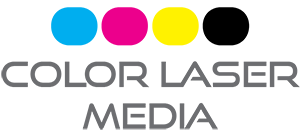 QM-TRITEXT: Satin Hybrid Media
Vibrant colors and sharp line printing make TRITEXT stand out form the
crowd. The most economical alternative to Tyvek, Teslin, and other tear
strength products, that also works with multiple print platforms. This tree
free and PVC free media truly redefines film with many various applications
that require extreme durablility.
Benefits:
Tear Resistant
Water/Weather Resistant
Light Weight
Can be written on with pen, pencil, or sharpie
Applications:
Wristbands
Placemats
Banners, Signs, & Posters
Maps, Guides, & Blueprints
Runners Bibs
SURFACE FINISH: Matte
MELTING POINT: 390° F
BASE WEIGHT: 140 GSM +/- 10%
CALIPER: 7 Mil +/- 1
BRIGHTNESS: 101 (ISO Blue Whiteness)
WHITENESS: 123 (CIE Ganz)
GLOSS MEASUREMENT: 6 +/- 10% by angle of 60°
OPACITY: 95.75
STORAGE: Indoor: Up to 1 year Outdoor: Up to 6 months
SHEET SIZES: 12×18 in. 13×19 in. Special order sizes available
PRINT SIDE: Double Side Printable
INK RECOMMENDATIONS: COLOR LASER, DIGITAL PRESS, OFFSET, FLEXO, INDIGO, UV